What Amiable Sporthorse has to offer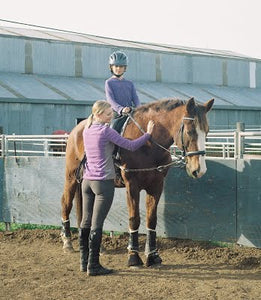 LESSONS
Amiable Sporthorse has wonderful, super safe lesson horses for you to use! Each lesson is an exclusive, private session.
More About Lessons
TRAINING
Amy offers packages that can be used for lessons or trainer rides. Sessions are tailored to each horse's needs and usually includes Work in Hand, Lunging and Riding.
More About Training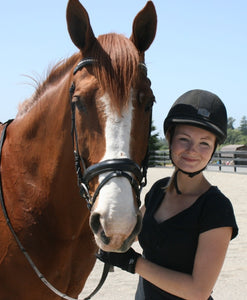 EDUCATION
Amy believes that every equestrian should always be exploring and learning more, while discerning between good information and harmful information. Our goal is to better the lives of our equines and help develop them through positive horsemanship.
Educational Resources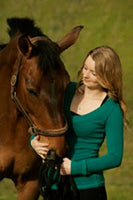 Amy Savage Flores
Amy's deep love for horses is apparent in her teaching and training. She is very passionate about helping her students learn compassionate horse care and balanced riding. Amy's dream and goal is to help riders of all riding disciplines use Classical Foundation Training to help strengthen and develop their horse's topline so that they can perform with confidence and pain free. Amy also wants to see her horses and clients create healthy boundaries that promote a mindful, harmonious connection.
About Amy